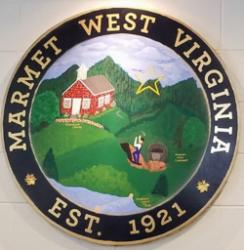 Police officer Part-Time
2021-11-29 Town of Marmet 9403 MacCorkle Ave Marmet
Description:
Part-time Police Officer Position.
We are looking for a dedicated police officer to perform a variety of law enforcement duties and maintain public safety. The police officer's responsibilities will include patrolling assigned areas, responding to calls, investigating diverse incidents, arresting suspects, and preparing incident reports.
To be successful as a police officer you should be in good physical condition to pursue suspects and able to remain level-headed in stressful and dangerous situations. An outstanding Police Officer should be intuitive and able to exercise sound judgment.
Duties include, but not limited to the following:
Enforcing laws

Ensuring the safety and security of the public by responding to emergencies, providing assistance to victims, and reducing or preventing involvement in crime

Building relationships with the community while helping to contribute to the health and safety of vulnerable populations 

Creating community awareness by using crime prevention methods or intervention initiatives

Conducting investigations by interviewing suspects, witnesses, and collecting evidence at crime scenes

Participating in and testifying at court hearings when required

Processing incident reports with accurate detail and factual information
A successful Police Officer candidate will have various prerequisite skills and qualifications required for the duties of this job, including:
Certified Police Officer

WV Drivers License

Open to working various shifts such as evenings, weekends, nights, and holidays

Ability to stay calm in stressful or high-risk situations

Ability to deescalate situations and prevent harm from occurring

Skilled at solving problems and using critical thinking

Excellent written and verbal communication skills

Capability and desire to work in a collaborative manner with a wide range of people
Do not contact this company in solicitation of any product or service.