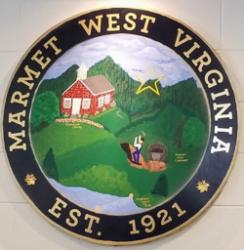 Chief of Police
2021-12-05 Town of Marmet WV 9403 MacCorkle Ave Marmet WV $45,000 to $50,000 year Sign On Bonus: Sign on Bonus
Description:
Looking for an individual with extensive background in law enforcement, leadership and management experience. The Chief of Police will work in collaboration with community leaders and regional, state and federal law enforcement agencies. Individual will plan and initiate crime prevention endeavors. Individual will be responsible for planning, organizing, coordinating, and directing all town police functions including patrol, law enforcement, traffic control and traffic law enforcement, crime prevention, and criminal investigation, community and administrative services.
Candidate must be a certified police officer.
Candidate must have at least 10 years law enforcement experience 
Please provide at least three references connected to law enforcement.
Please provide a complete work history.
Candidate must be willing to consent and complete a form authorizing the Town of Marmet to do an extensive background check. Background check authorization form will be emailed after candidate applies for position. Candidates will not be considered for employment without completed form.
Please email resumes and completed background authorization form to bfontalbert@gmail.com, or hand deliver to Marmet Town Hall 9403 MacCorkle Ave Marmet WV 25315
Background Authorization Form
https://drive.google.com/file/d/1p73lfEDpCkpg9EhXC_T6XBF6TALuV-Js/view?usp=sharing
Do not contact this company in solicitation of any product or service.