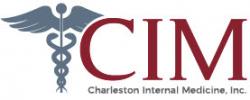 Medical Receptionist
Featured
2019-07-30 Charleston Internal Medicine 3701 MacCorkle Avenue, SE, Charleston $12.00 - $14.00 hour
Description:
Multi-Provider office needs Front Window Receptionist.  MUST have minimum of one year prior experience in same position.  Ideal candidate is friendly, personable, attentive to details, accurate in work, and be able to work within a team.  Ability to multi-task is essential.  The fast paced position requires you to maintain a level of professionalism while gathering and entering the necessary information into an EHR for billing and charting purposes.  Critical thinking and strong decision skills are a must.  PrimeSuite experience is an advantage.  Specific details are:
Greet all patients and visitors in a cheerful and courteous manner
Verify all patient demographic and insurance information at each visit
Enter and keep updated and accurate all patient demographic information, including insurance information in the computer
Verify all patient demographic and insurance information at each visit
Encourage and instruct patients on how to use the Self Check in Kiosk and Registration tablet.
Scan appropriate patient information into computer. This includes, but is not limited to: Patient's photo, insurance cards, signed financial policy and signed HIPAA notice
Schedule both initial and return appointments
Constantly monitor lobby area for patient safety, comfort and clean appearance
Balance and prepare front window deposit daily
Maintain a clean and organized work space
Assist in keeping the facility clean for both patients and co-workers
Work with other members of the CIM team in a pleasant and courteous manner
Other Tasks and responsibilities as assigned
Do not contact this company in solicitation of any product or service.